Welcome to Tune In, Tune Up, a website devoted to health and well being through sound, as well as through the silence between the sounds. Both are a form of meditation. You do not need to have any experience in meditation in order to benefit from sound healing. You only need to listen. Even those with moderate hearing impairment have reported excellent results from sound healing.

In these pages you will find articles on various aspects of sound healing, such as brain entrainment, resonance, brain waves, and much science behind sound healing. There are also meditation tracks to download so that you can experience first hand the benefits of sound healing. We will post a schedule of our events as they come up, so check back often.

---
---

There are many different instruments used in sound healing - Tibetan bowls, gongs, tuning forks, etc. Each one affects us differently, but they all can induce states of deep relaxation, as well as connect us with our own creativity, intuition, and sense of peace. Besides which - they're fun to listen to!

Once a month we do a group sound healing at Mission Valley Acupuncture in San Diego. We have recently added a Sacred Cacao Ceremony to our sound healings, where participants get to experience the ancient shamanic use of cacao as a facilitator for each participant's intention. Each person gets to experience their own, personal "chocolate sound bath".





---

Live chat support is available Monday through Friday, 9am to 6pm, and Saturday 9am to noon.
Powered by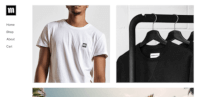 Create your own unique website with customizable templates.