FAQs

1.
What kinds of conditions does sound healing help?

Sound healing is probably the most ancient form of healing known to man, and it has been used for thousands of years to help people with stress, insomnia, physical, mental and emotional pain, grief, feeling "stuck", fatigue, and to achieve higher levels of consciousness. It also enhances blood flow, thus helping to alleviate pain, and has been shown to boost the immune system.
2.
Tell me about tuning forks. Can tuning forks do any damage?
No. Tuning forks are gentle and safe. They won't damage your hearing or your psyche.
3.
How do tuning forks work?
One of the many things tuning forks do is to release Nitric oxide, which is made in the blood, immune and nervous system. Nitric oxide is rhythmically released into the surrounding tissues as a gas, and it acts to signal the body to neutralize viruses, attack bacteria, and free radicals.
4.
What about gongs? What do they do?
Gongs are one of the most ancient instruments, and have been used in rituals for over 4 millenia. The symphonic gong is said to contain all the sounds of the universe. Instead of focusing on a particular chakra, or energy center, the complex overtones of the symphonic gong affect the entire body's tuning.
5.
Do you use crystal bowls or Tibetan bowls?
Yes, we use both. Quartz crystal has been known to conduct sound for a long time. Each bowl is tuned to a particular chakra, or energy center, and so focuses on tuning that particular chakra. Bronze Tibetan bowls ring with a purer tone, and have been used for centuries for meditation purposes. Both kinds of bowls begin the healing process by entraining our brainwaves to synchronize with the bowls. This induces what's known as a Theta state, which is the equivalent of deep meditation. Stress disorders, pain and depression are diminished, and we are able to think more creatively, accessing our intuition.
6.
What's a Sacred Cacao Ceremony?
Participants in a cacao ceremony will have their brain flushed with 30-40% more blood flow, and will be able to hold a multidimensional focus for several hours afterward without feeling drained. In combination with sound healing, people will find that they are able to achieve deeper states of meditation, accessing (if they are willing) the depths of their pain body. Release then takes place at the root level, thus making it possible to affect more permanent changes. Cacao will partner with you to facilitate only those changes you are willing to make.
Raw, wild cacao is mixed with honey and cayenne pepper - all of which open the heart. Various other plant medicines can be used in the mixture, including rose extract, ginger, cardamom, cinnamon, etc.
Powered by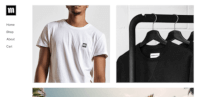 Create your own unique website with customizable templates.